DrFormulas Progester-ONE Cream for Menopause Relief of Hot Flashes, Mood Swings, and Night Sweats (Formerly Mendapause), 3.5 oz
Regular price $16.86 $16.86 Sale
UPC: 
662425062409 662425025879
DrFormulas Protester-ONE Cream is formulated for menopause and perimenopause relief. of hot flashes, mood swings, and night sweats
Contains unscented with moisturizing aloe Vera, coconut oil, evening primrose oil, red clover, licorice, wild yam, and more for maximum hormonal and menopause support

3.5 oz. contained in an easy to use pump, which dispenses a consistent amount each and every time. Contains high quality, paraben free, liposomal skin cream. Does not contain artificial colors and flavors, chemical preservatives, or gluten.

DrFormulas Progester-ONE Cream is made from the highest quality ingredients including USP certified, bio-identical ingredients for maximum effectiveness
Made in a FDA Inspected, Good Manufacturing Practices (GMP) facility in the USA from US and imported ingredients
With its combination of wild yam and evening primrose, DrFormulas Progrester-ONE Menopause Relief Cream can help to support a better change through menopause. DrFormulas Progester-ONE Cream also contains a number of phytoestrogenic ingredients to support hormonal balance. Evening primrose oil is a source of gamma-linolenic acid which inhibits the production of inflammatory prostaglandins, which are released when you menstruate. In combination with wild yam, evening primrose also supports healthy hormone levels. Red clover is another important ingredient, as it may help support circulation and bone health. Combined with licorice, red clover's ability to promote hormonal health is even more powerful.   
All-Natural Ingredients: Progester-ONE contains a unique formula of all-natural ingredients for menopausal support including wild yam, red clover, evening primrose oil, aloe, and coconut oil. This paraben-free cream is also gentle on your skin.
Hormonal Support: If you're tired of night sweats, hot flashes, PMS, and mood swings, Progester-ONE's combination of red clover, evening primrose. and wild yam helps support hormone health during menstruation, peri-menopause, and menopause.
Easy to Use: The pump dispenses a consistent amount of Progester-ONE cream each and every time, making it easy to apply and not leave a mess.
Fresh and Healthy: This soothing cream is lightly scented with moisturizing aloe vera so you will always smell fresh.
Like all our products, DrFormulas Progester-ONE is made in the USA under the GMP guidelines for quality assurance. Your safety is our priority.
Ingredients: Purified Water, Aloe Barbadensis, Caprylic/Capric Triglyceride, Coconut Oil, Glyceryl Stearate, Stearic Acid, Glycerin, Progesterone (Micronized) USP, Cetyl Alcohol, Stearyl Alcohol, Polysorbate 20, Phenoxyethanol, Potassium Sorbate, Sodium Benzoate, Xanthan Gum, Oenothera Biennis (Evening Primrose) Oil, Trifolium Pratense (Clover) Extract, Glycyrrhiza glabra (Licorice) Extract, Dioscorea Villosa (Wild Yam) Extract
Phytoestrogens
Phytoestrogens have been found to be helpful for many menopause symptoms including
mental clarity
,
hot flashes
, and night sweats.

Licorice Extract
Most known for their sweet flavor, licorice plants are rich in organic compounds. Of interest to sufferers of menopause is its isoflavone content.

Red Clover Extract
Red Clover's hormonal effects were noticed by shepherds. Eventually it was discovered that red clover is also rich in isoflavones.

Wild Yam Extract
Wild Yam Has diosgenin which is used to make progesterone in laboratories. It also has some phytoestrogenic ingredients.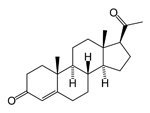 USP Progesterone
Mendapause™
Cream contains pure USP certified, bio-identical progesterone to make sure you get enough progesterone. Progesterone balance is essential for post-menopausal women because its production plummets after menopause.

Aloe Vera
Aloe vera is known for its soothing and moisturizing properties.

Coconut Oil
Coconut oil helps with absorption of progesterone and has unique moisturizing properties.

Evening Primrose Oil
Evening Primrose Oil is full of essential omega-3 fatty acids.
So great
I was having problems with low libido an just low mood this has made such a change in just a week I feel more like myself again so happy that I discovered this product please don't ever stop making this product ♥️
New To Hot Flashes
I'm 48 and have recently been having hot flashes every hour. I started logging them, and I was having 10-12 per day. I ordered this cream along with the Menopause Supplement. I've been using this cream along with the supplement for 14 days, and my hot flashes decreased to less than 5 a day! Use it. Try it. It's worth it.
Reduction
After 2 weeks of use it has reduced hot flashes, so it's not as frequent!
ProgesterONE cream
I have had an increase in peri menopausal symptoms and this cream has really help reduce them. I also feel like it helps improve my mood if I am feeling irritable.
DrFormulas Progester-ONE Cream
I'm still on my first bottle of this cream but my hot flashes aren't as frequent or intense as they used to be. Hopefully they will continue to lessen & be gone completely.